TRAVELSAVERS and NEST Parent AMG Marks 50 Years While Looking Toward Future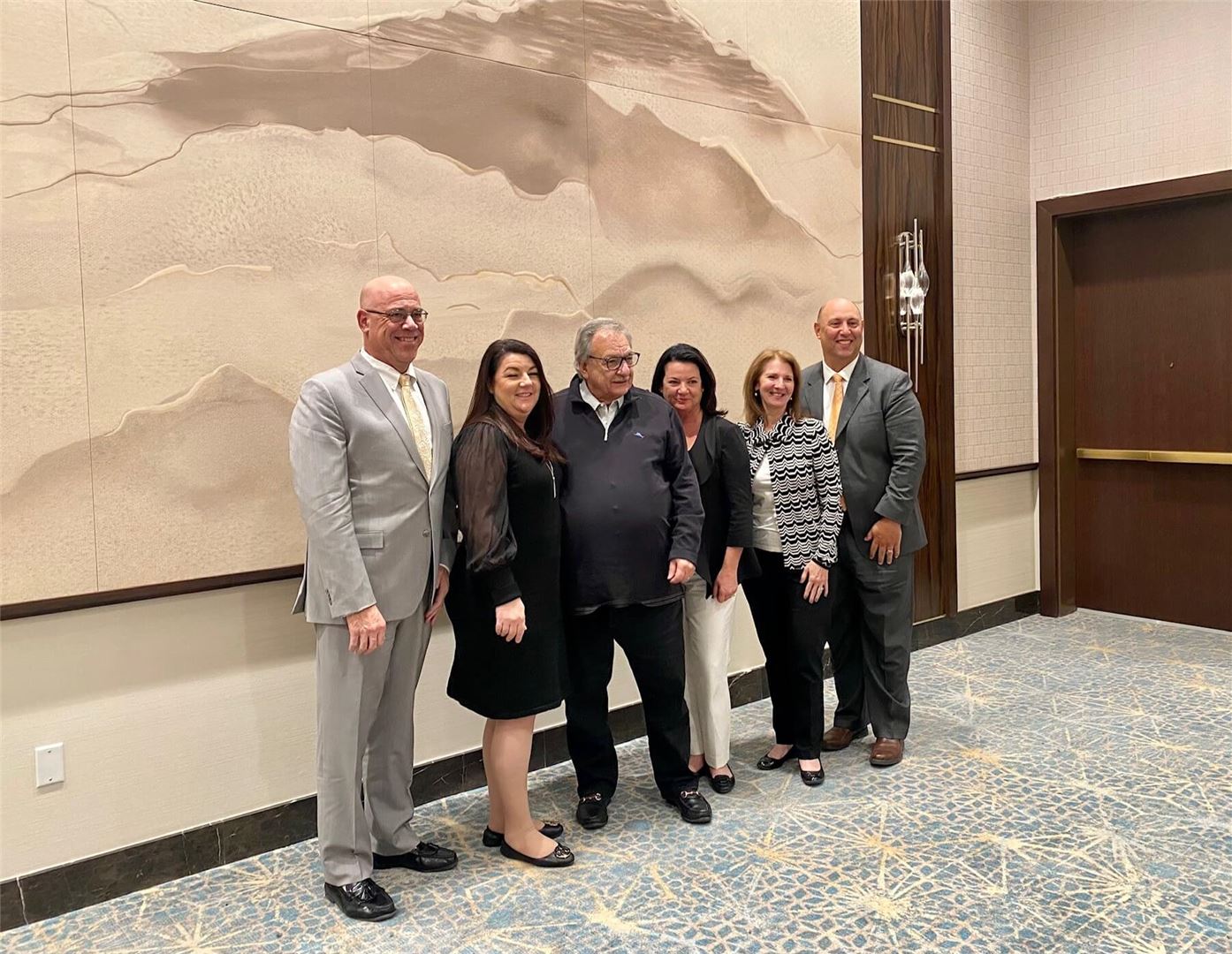 It's been 52 years since Rick Mazza started American Marketing Group, the New York-based travel industry group that has since grown to include 19 different brands that serve all corners of the travel trade.
AMG traces its roots back to 1970, when Mazza, a civil engineer living on Long Island, New York, sought to bring together travel entrepreneurs to build an agency network, creating TRAVELSAVERS, the founding brand of AMG.
"I remember the early days driving up and down the east coast on weekends and school holidays as Dad made sales calls," Nicole Mazza, one of three of Rick's children and the current chief marketing officer for TRAVELSAVERS said on stage during last week's Travel Market conference in Las Vegas. "For five decades—and countless road trips—we continued to welcome new agency affiliates and strong preferred suppliers."
From there, American Marketing Group's scope expanded, adding TRAVEL HELPLINE, an after-hours service that gives corporate travelers 24/7 assistance, in 1982 and then the TRAVELSAVERS Hotel Division seven years later.
About a decade later, that expansion again picked up steam with the launch of TRAVELSAVERS Canada in 2000 followed by TRAVSTAR, a technology company that helps agency manage their businesses, and tripXpress in 2003.
NEST, a host for home-based agents that has since expanded to include NEST-Plus, was then launched in 2004, followed by agent24 (2006), traveltid (2007), Acclaim Meeting (2008), Travel Market Report (2009), and Forte and the Affluent Traveler Collection (2010).
In total, the company now includes 19 different brands that span the whole ecosystem of the travel trade. It's a major force in the travel trade that is only growing, adding $480 million of new business with new agencies coming into the network in 2022. But, at its heart, it is still very much that same family business that Mazza started in 1970.
"It's been a great journey. It has had its ups and downs, but we live through it," Rick Mazza said during a press conference last week, adding that nothing topped the pandemic period when it came to the "downs" of the industry, but the company was able to keep employees ready for the post-pandemic rebound, which has carried it into the late stages of 2022.
Along the way, there were a number of firsts for AMG, including partnerships with the celebrated game show Wheel of Fortune and AMC Theatres that allowed movie-goers to earn credits towards cruise purchases. There were also a number of difficult times that came with world, and industry-specific, events that were supposed to cripple the travel trade but never did.
"As an industry, we have been through it all," she said. "Whether it was Airline Deregulation in the 70s, the internet age in the 80s, the rise of OTAs in the 90s," Nicole Mazza said on stage last week. "The last time we met in 2018, we were riding high and entering into an incredible record-setting 2019."
Even with all those years and accomplishments on their resume, Nicole Mazza made it clear that the organization is not resting on the laurels of its five decades of success. "We are not stopping here," she said.
"We have worked hard over these past few years to ensure a larger presence and more recognition in the industry," she said.
That presence includes a vision to be stronger, bolder, and brighter, the theme of Travel Market, along the way.
Stronger with new preferred partners, $480 million in new affiliate revenue with preferred suppliers, a growing staff, and the additions of NEST-Plus and KORE, AMG's new comprehensive training program. Bolder with new marketing that is driving that sales growth and a burgeoning hotel program that continues to expand to more properties worldwide. And brighter with new risks, including a new crypto payment processor and the expansion of OnlineXpress, AMG's proprietary consumer website solution.
"Let's all ride the next wave of the travel renaissance with clients taking longer vacations and splurging," she said.
The TRAVELSAVERS Advantage
TRAVELSAVERS Products and Services