How do I use generative AI to improve my travel agency's workflow?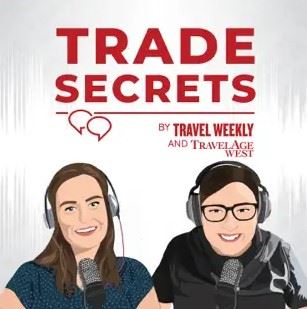 In this episode of Trade Secrets, hosts Jamie Biesiada and Emma Weissmann are joined by Christine Vincent, business technology manager for Travelsavers and NEST. They discuss how generative AI is changing the travel industry, and delve into how travel advisors can use it to improve their workflows. They also chat about how to become an effective "prompt engineer" to get a desired output.
And yes, if you were wondering, Google's Bard wrote this episode's title and description (but it was, of course, vetted and edited by the hosts).
Further resources
Christine Vincent on LinkedIn
Dave Burse's LinkedIn Learning course, "How to research and write using generative AI tools." Use the CREATE acronym to write prompts
Character: Tell the AI the role you want it to play.
Request: Be specific in your request and give context.
Examples: Provide examples of similar styles of writing (this is optional).
Adjustments: Ask for adjustments to fine-tune the response.
Type of output: Tell the AI how the response should be formatted.
Extras: Anything not included in the above that would generate a high-quality response.
Recent generative AI coverage from Travel Weekly and TravelAge West
Mentioned on this episode
The TRAVELSAVERS Advantage
TRAVELSAVERS Products and Services