Meet The Team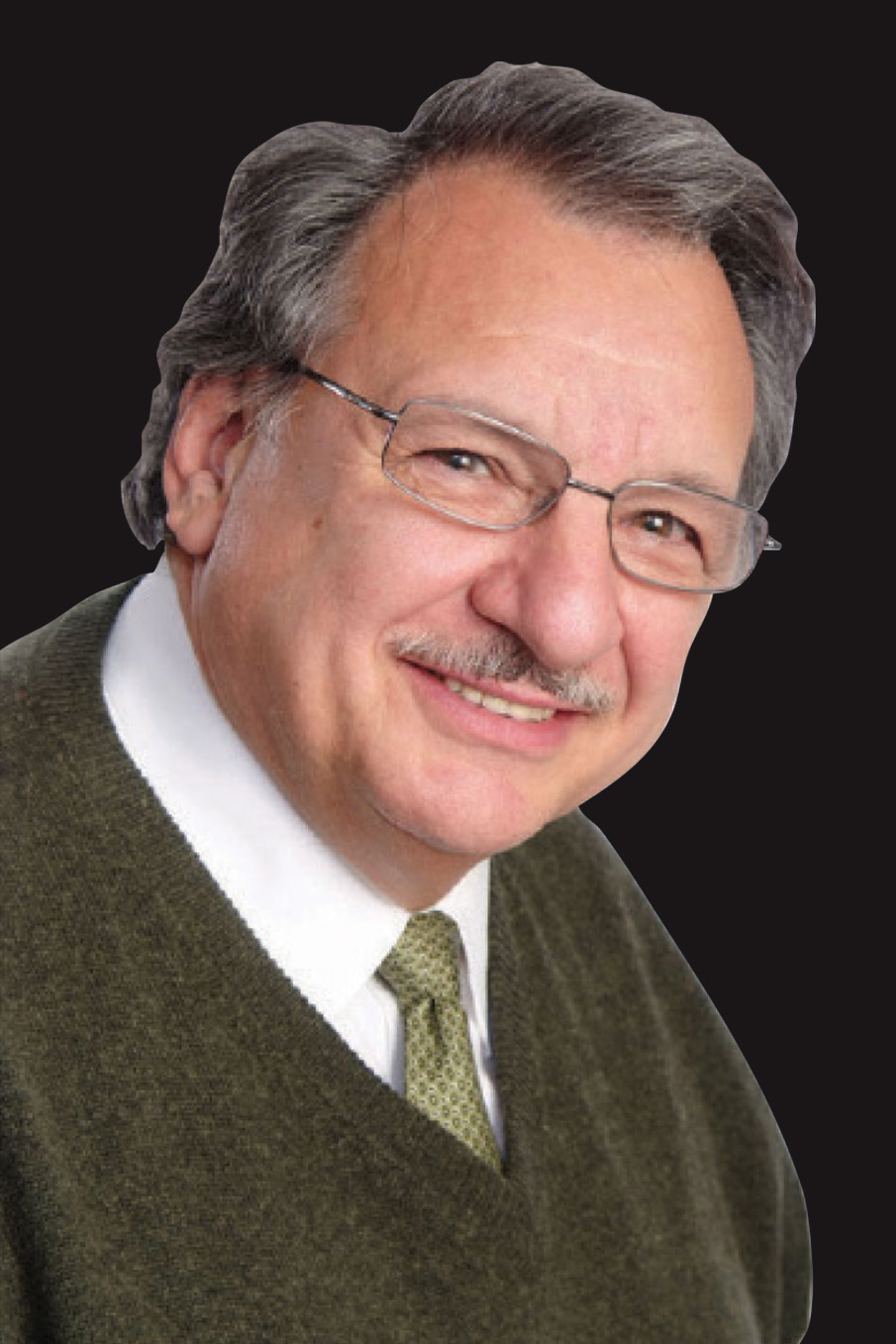 A.J. Rick Mazza
President and CEO, American Marketing Group
A travel industry visionary for more than half a century, Rick is the founder, president and CEO of TRAVELSAVERS and its parent company American Marketing Group. He has been a tireless advocate for the success of the independent travel advisor and has guided the creation of 19 pioneering and highly successful companies that have advanced the industry.
Rick founded AMG in 1970 to serve and strengthen the travel agency community. AMG encompasses TRAVELSAVERS, the first marketing group for travel advisors, and NEST, the first and only marketing group for independent home-based agencies. Both networks were bold new concepts and business models that organized agencies into cooperatives, offered support, and pooled their buying power to compete against larger agencies.
TRAVELSAVERS and NEST are now marketing powerhouses of more than 3,000 independently owned agencies with over 25,000 advisors. Through innovative technology, services, and programs, AMG's 17 other companies also support the profitability and growth of independent travel advisors and agencies. Today, AMG companies generate more than $20 billion in annual sales.
Prior to starting TRAVELSAVERS, Rick owned a Diners Club travel agency based in his hometown of Brooklyn, NY. He originally trained as a civil engineer and spent many years in the steel and construction business.
A widely respected trailblazer, Rick has received numerous awards and honors for his contributions to the travel industry. He was recognized with a Lifetime Achievement Award from the American Society of Travel Advisors for his creativity, dedication and inspiration. Rick also served as President of the Diners Club Franchisee Organization and co-founded the American Travel Affairs Council.
Rick enjoys traveling the world with his family, especially his grandchildren. Two of his favorite destinations are Hawaii and the European Alps. He's passionate about cruising as well as shopping in Paris, London and Rome. Rick's top dining destinations are the Normandy region of France, Campania region of Italy, Bavaria region of Germany and Argentina, for its barbecue.
+ Read More
- Read Less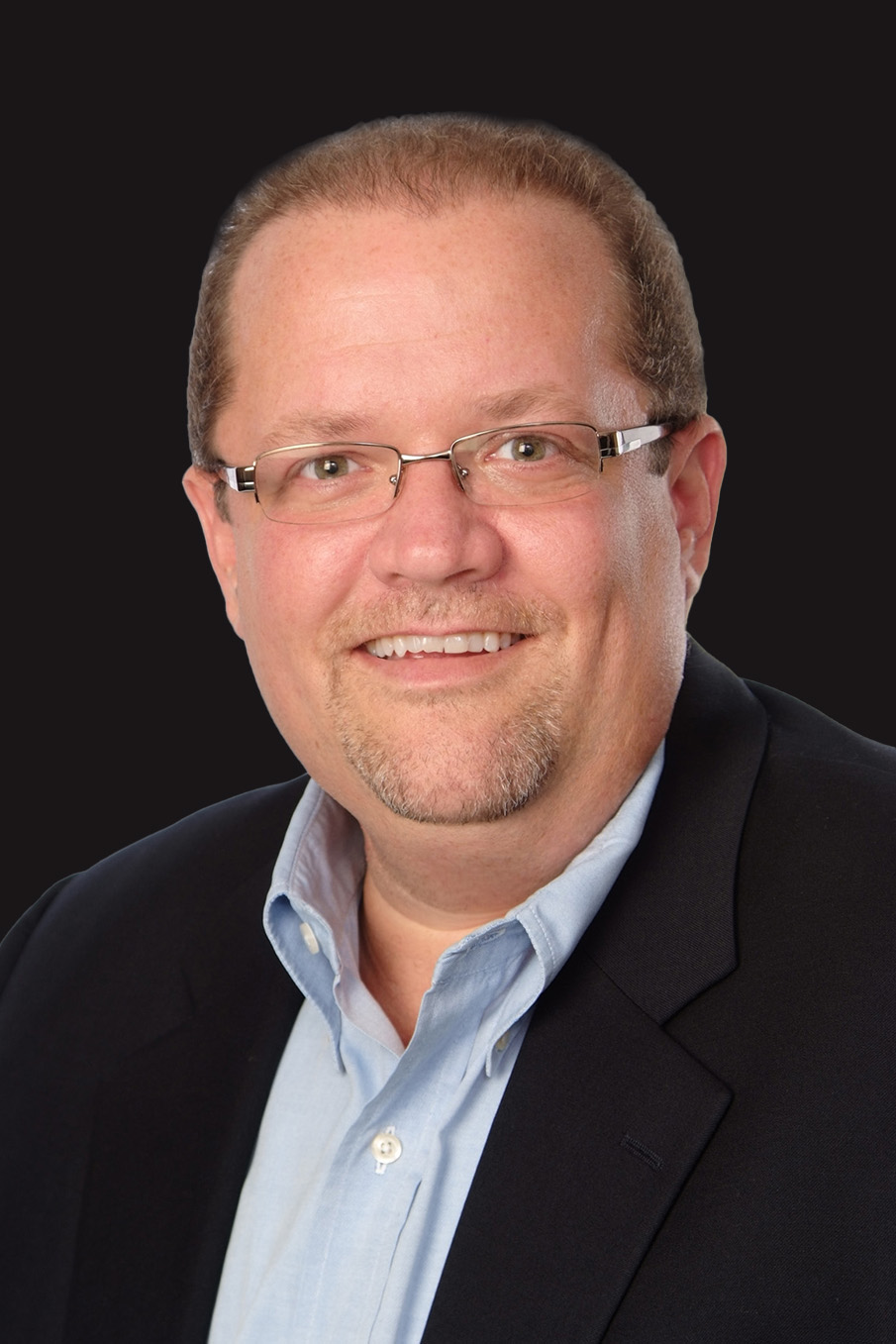 Jim Mazza
Executive Vice President and COO, TRAVELSAVERS and President, TRAVEL HELPLINE & agent24
For over 30 years, Jim has been involved in all aspects of the travel business, including preferred supplier negotiations, reservations and ticketing, internal and external sales, member relations and after-hours services. He has a comprehensive understanding of the needs and challenges facing travel management companies today and has been responsible for introducing technology advances to support travel agencies.
Jim owns operations and manages the strategic direction of the organization as well as oversees the Corporate Services Division globally for TRAVELSAVERS. He has twice been honored among Travel Agent magazine's "100 Rising Stars" and was profiled in American Executive magazine.
Jim's favorite destinations include Italy, France and Ireland. His fondest vacation memories include three generations of Mazzas visiting Ireland and Scotland together, and a birthday celebration in three distinctive regions of Italy, enjoying historic sites, natural beauty and delicious cuisine.
+ Read More
- Read Less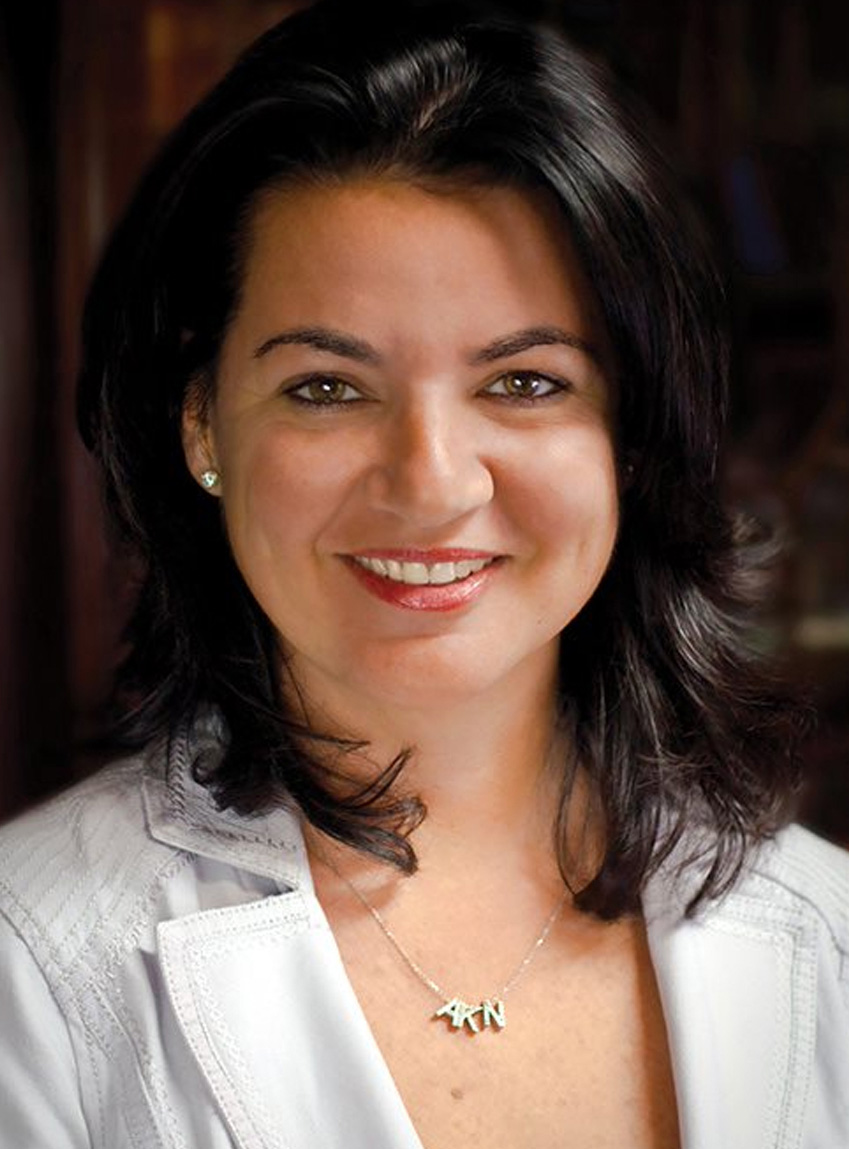 Kathryn Mazza-Burney
Chief Sales Officer, TRAVELSAVERS and President, NEST
Kathryn brings over 30 years of sales and agency relationship management to her role as Chief Sales Officer for TRAVELSAVERS and The Affluent Traveler Collection and President of NEST. She is responsible for growing the membership base and managing the strategic sales direction for the divisions as well.
Kathryn also oversees the day-to-day quality assurance system with a keen focus on ways to improve each agency's financial success. One of the keys to the TRAVELSAVERS and NEST quality assurance program is the North American Business Analyst team, which Kathryn played an instrumental role in establishing. This team, the first and only group of its kind within the travel consortium space, works hand in hand with each agency to review its business and create customized sales and marketing plans to make them more profitable. Kathryn is passionately involved with AMG's charitable causes including Autism Speaks.
Kathryn is a river cruising devotee and godmother to a river cruise ship. Her favorite itinerary is the Rhine, as she is passionate about wine. A cruise along the Mekong in Vietnam and Cambodia, where Kathryn vividly recalls the monks chanting across the river, was a powerful, moving experience. Her fondest family travel memory is going on safari in South Africa with her son, an animal lover.
+ Read More
- Read Less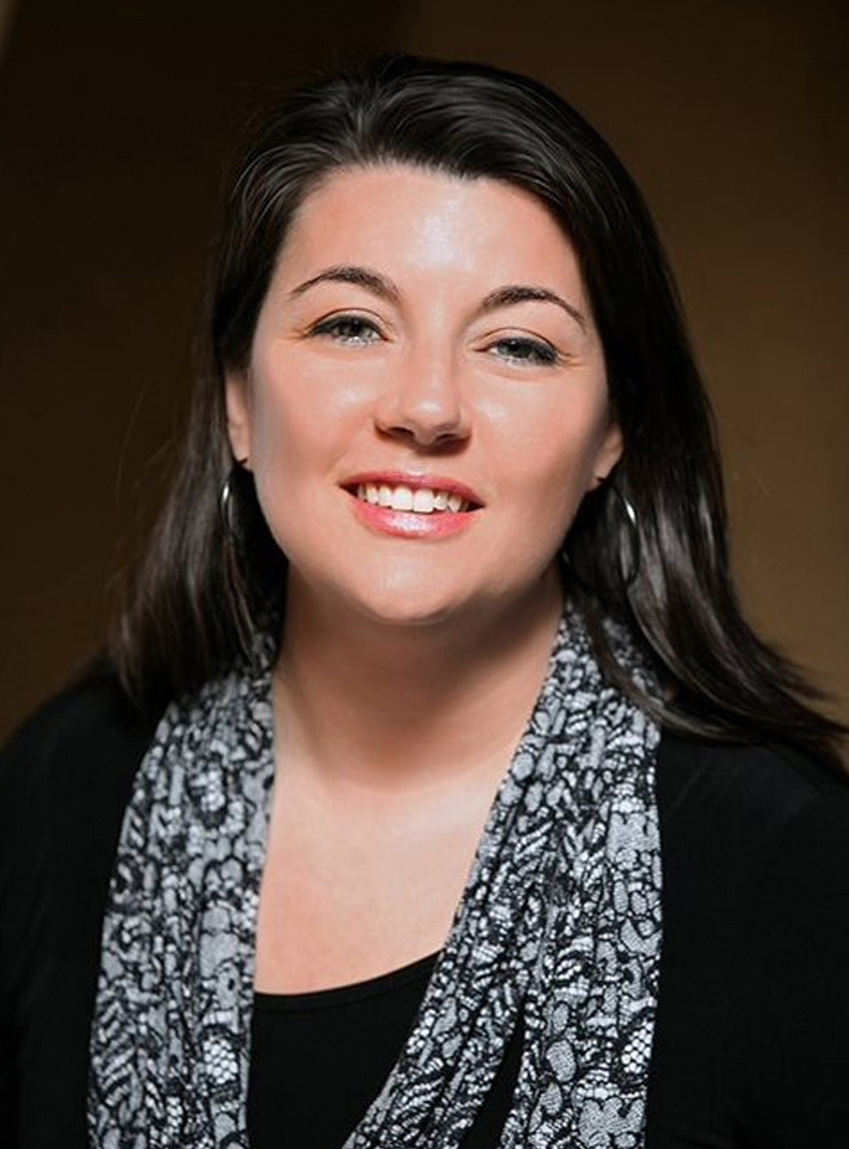 Nicole Mazza
Chief Marketing Officer, American Marketing Group
As Chief Marketing Officer, Nicole manages all marketing and supplier relations initiatives for TRAVELSAVERS, The Affluent Traveler Collection and NEST. Her responsibilities include developing and maintaining relationships with preferred suppliers and establishing and implementing inbound marketing programs that deliver leads, boost sales and maximize profits for the groups' 3,000-plus travel agencies and preferred suppliers.
Nicole has extensive experience with travel agency and preferred supplier relationships, integrated marketing and promotions, strategic planning and brand awareness. She was instrumental in developing the publishing division of American Marketing Group. Under her guidance as publisher, both The Affluent Traveler, an international luxury travel magazine, and JOURNEYS, a consumer travel magazine, have been honored as award-winning publications. As well, Nicole spearheaded innovative custom solutions and lifestyle marketing campaigns for TRAVELSAVERS, The Affluent Traveler Collection and NEST.
Nicole's favorite travels so far include Egypt, Africa and the Galapagos Islands. She is passionate about cruising the world's rivers and road tripping with her family through the US national park system, the US coastlines and the backroads of Europe.
+ Read More
- Read Less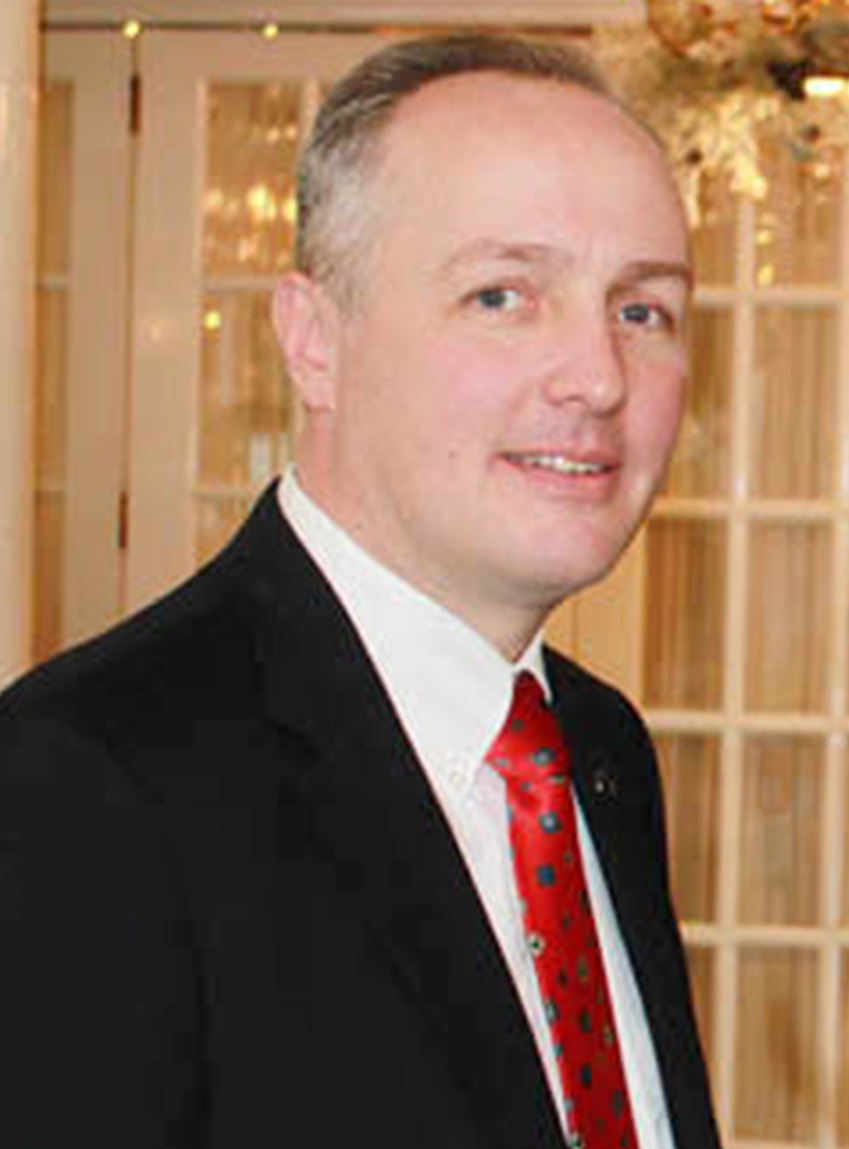 Curtis Peritz
Chief Financial Officer
As Chief Financial Officer, Curtis is responsible for AMG's overall financial reporting and management functions, ensuring that its position is in line with objectives. He maintains relations with domestic and international bankers and provides briefings to the management team on the company's financial picture.
Curtis started with the company in 1998 as controller and has contributed to AMG's expansion and increased efficiencies during his tenure. He is a certified public accountant who holds an MBA and a law degree and started his career working for a global public accounting firm.
Among Curtis's favorite destinations is Montreux, Switzerland, with its beautiful lake and mountain setting along with a lively annual fall festival. Another fond travel memory was an AMG trip to Nuremberg, Germany for the city's celebrated Christmas Market. The group had fun exploring the charming destination and even booked an entire restaurant for a delicious meal of local specialties.
+ Read More
- Read Less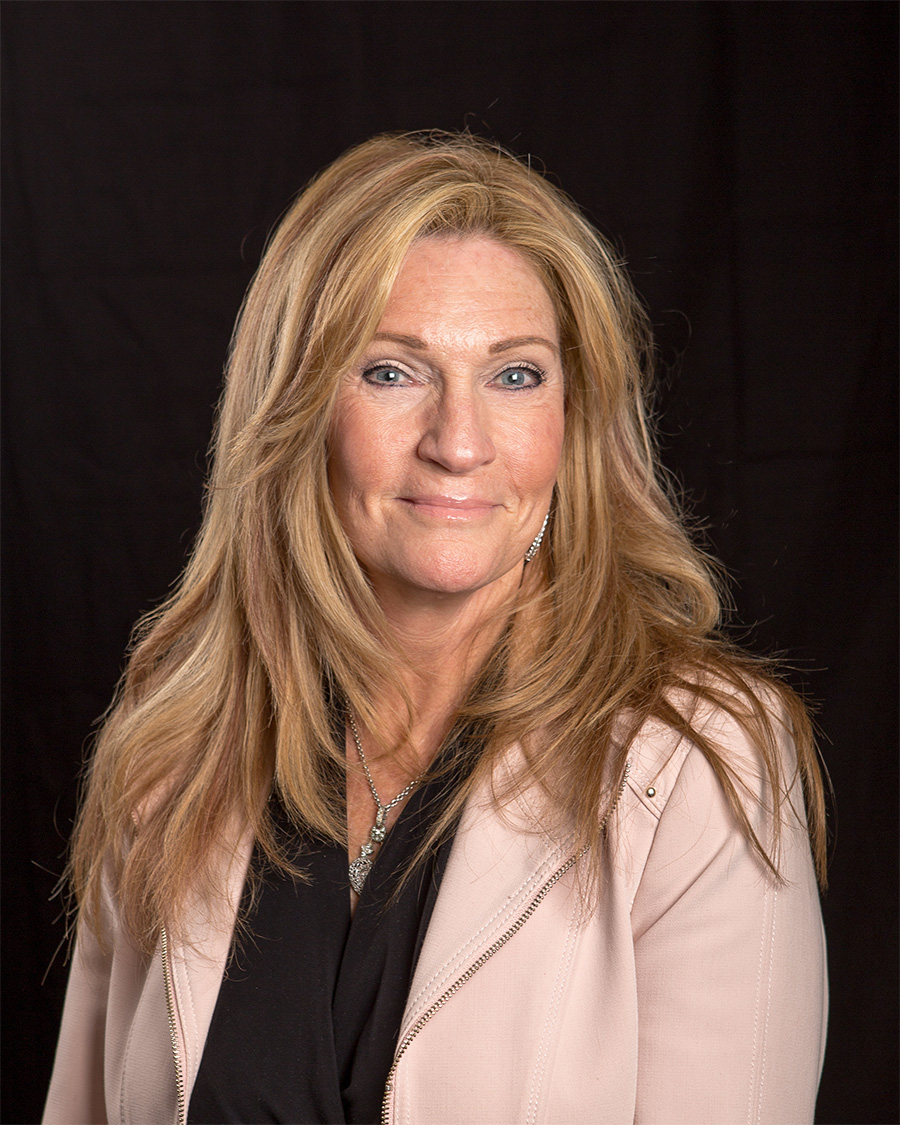 Nancy Bennett
Senior Vice President, Global Sales
With 25 years of experience in the travel industry, Nancy oversees the Sales and Business Analyst teams. She is responsible for the development and strengthening of relationships with travel agencies to increase network membership and assist owners in maximizing their sales.
With an eye for spotting potential, Nancy has nurtured relationships with agencies that have grown to become Elite affiliates. She also establishes sales processes, shapes strategic positioning for collateral, and trains and mentors new sales directors. After starting her career in advertising, Nancy joined TRAVELSAVERS as a sales director and worked her way up to the executive level.
As an avid tennis enthusiast, Nancy played competitively for more than 30 years and achieved a local and sectional ranking. One of her favorite destinations is Paris, where she loves the architecture, history, food and shopping. Nancy hopes to return there soon.
+ Read More
- Read Less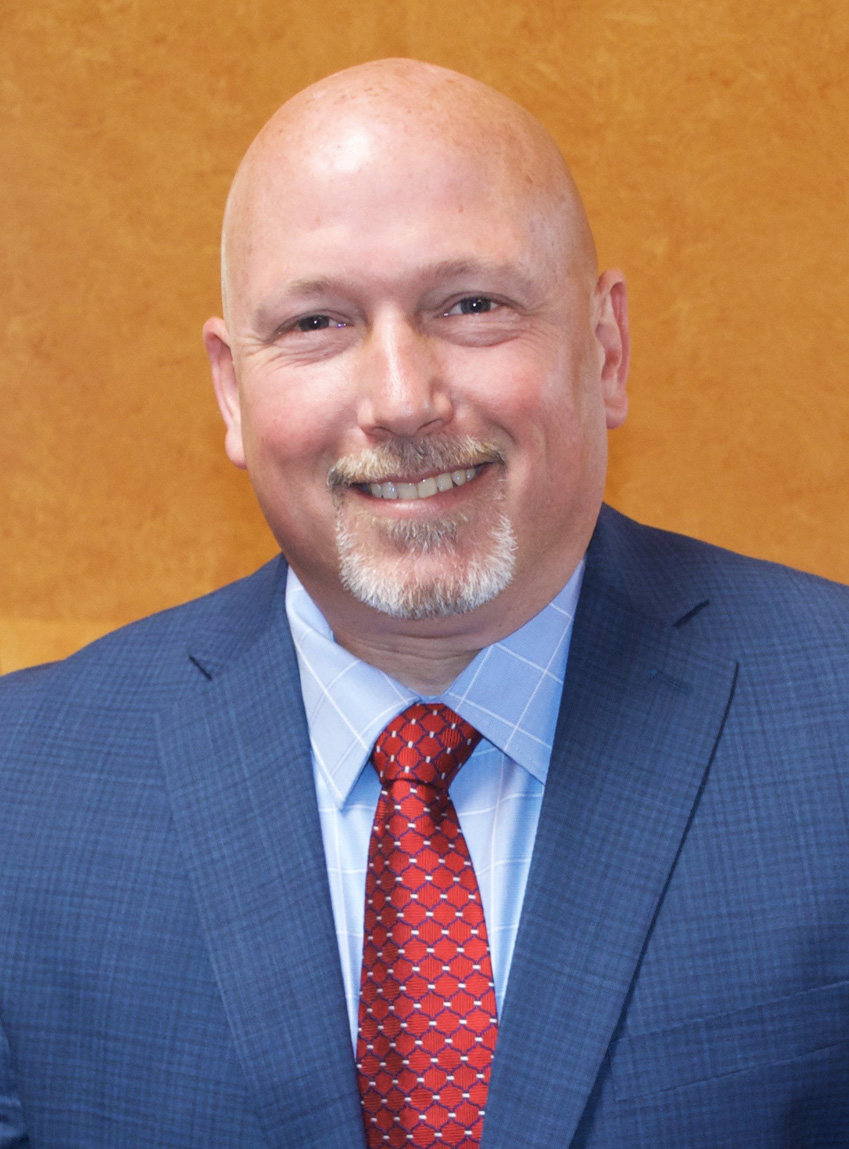 Brian Burney
Senior Vice President, Operations
Brian has been with TRAVELSAVERS for over 30 years. Within that time, he served as Director of National Accounts before being promoted, first to Vice President of Operations in 1999 and then to Senior Vice President of Operations in 2006. During his tenure, Brian helped launch TRAVELSAVERS' preferred rate hotel program. He also launched and now oversees tripXpress, the company's proprietary booking engine that includes air, cruise, hotel, activities, tour operators, transfers and insurance.
Brian's favorite vacations have been Caribbean and Mediterranean ocean cruises with his family. He really enjoys Europe, especially Italy, with its rich history and interesting architecture. Brian has gone on two African safaris, which he calls life changing.
+ Read More
- Read Less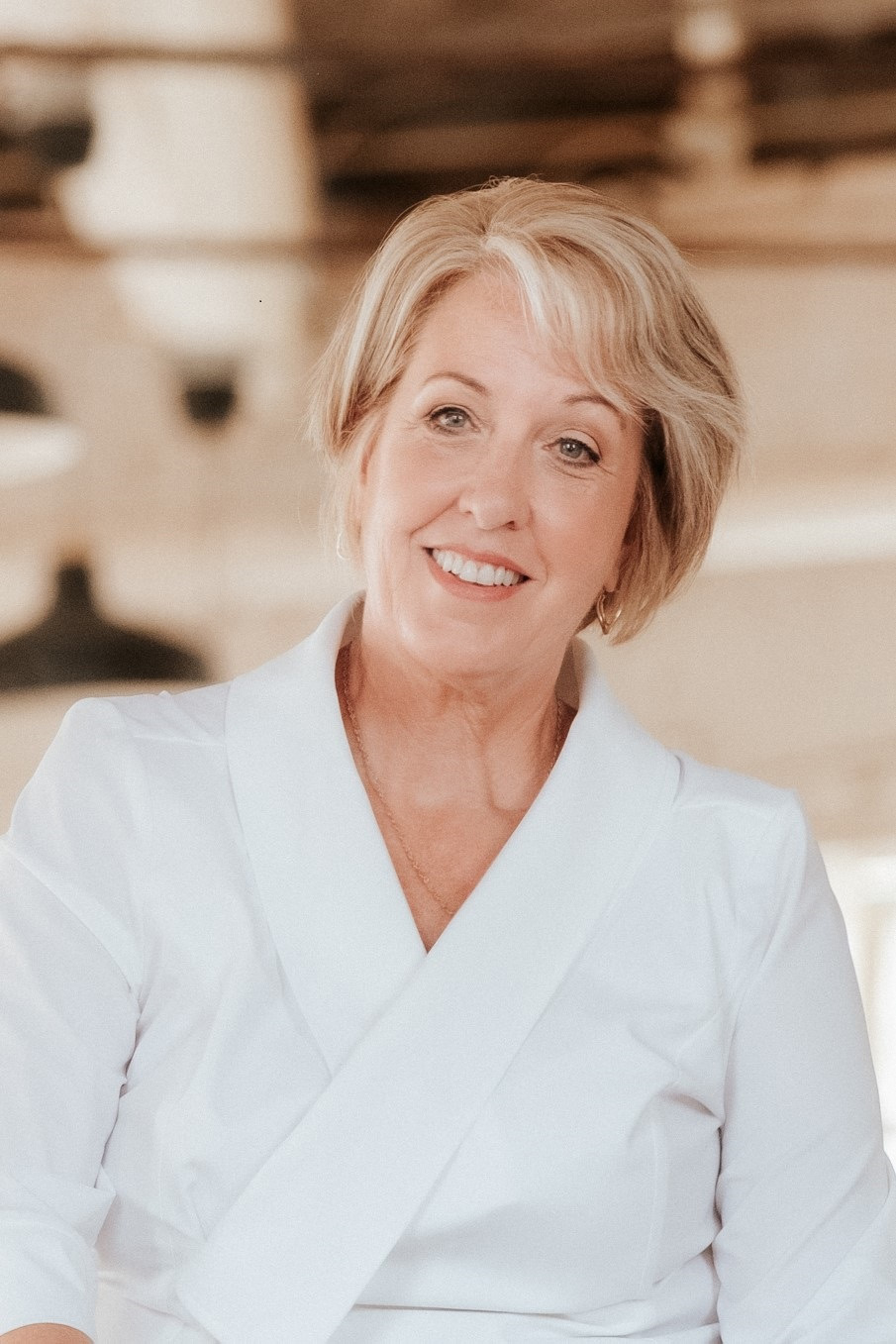 Jane Clementino
Senior Vice President and General Manager, Canada
Jane oversees business development, sales, strategic partnerships and operations for TRAVELSAVERS Canada. Her extensive knowledge of the travel marketplace, distribution channels and supplier relations, combined with her passion, vision, results orientation and strategic insights, have resulted in revenue, sales and brand growth. Jane's commitment to team development, engagement and collaboration stems from her belief that people are the cornerstone of a successful business.
A well-recognized industry veteran, Jane brings to her role more than 30 years of experience, spanning aviation, corporate travel management and retail travel. Prior to TRAVELSAVERS, she was most recently Managing Director Canada for Discover the World, a marketing company representing 20 global partners. Previously, she held executive roles at WestJet and WestJet Vacations, Navigant/CWT Canada, Optimus SBR and Sears Canada.
Jane enjoys exploring countries rich in cultural traditions and natural landscapes. She especially loves Portugal's Madeira and the Azores for their emphasis on farm-to-table cuisine and the pride in generational dishes. Jane cherishes the memory of her family dining beside the ocean in her husband's hometown on Sao Miguel in the Azores. Her most beloved frequent destination is her cottage on Lake Huron, where she can put her feet in the sand, kayak for hours, watch one of the best sunsets in Canada and walk the beach with a glass of red wine.
+ Read More
- Read Less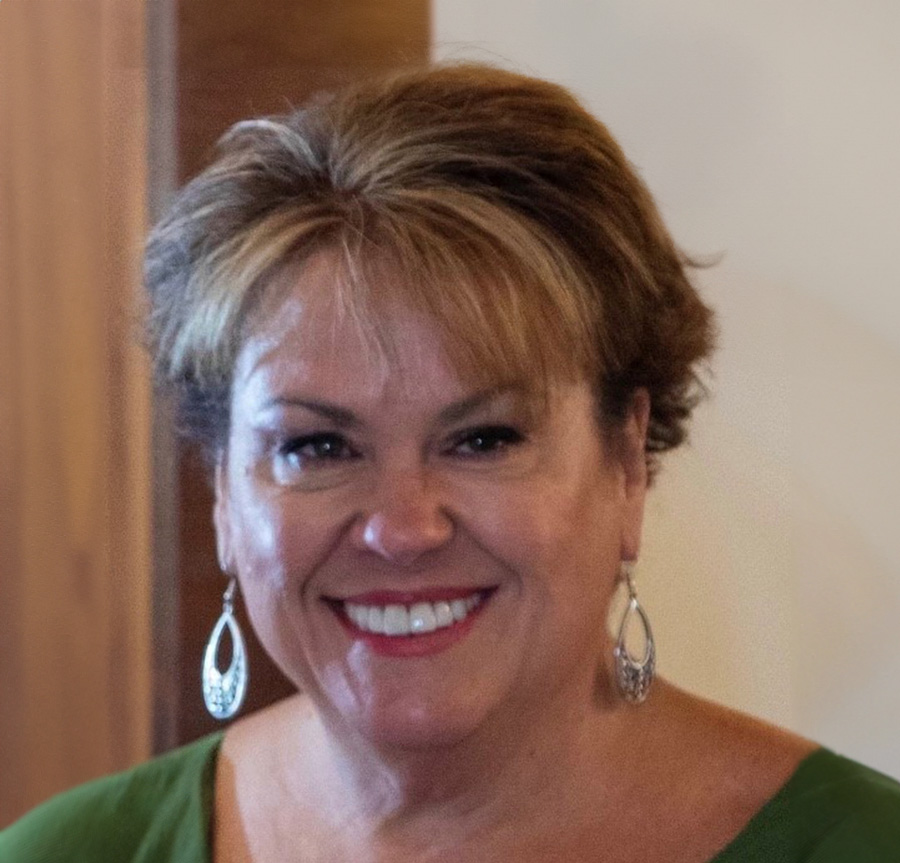 Jill Herd
Senior Vice President, Call Center Operations
Jill oversees the day-to-day operation of the 24/7 contact center that provides after-hours emergency service to travel companies. She owns recruitment, training, customer service, ticketing, quality control and reservations. Jill's responsibilities include establishing goals, analyzing and reporting call center statistics and developing strategies to improve efficiency and customer service.
Jill enjoys traveling to Europe and New Zealand. Her latest discovery is Riquewihr, a charming gem in Eastern France on the Alsace Wine Route, known as the inspiration for the town in Beauty and the Beast. Jill is impressed by the beauty of New Zealand's Bay of Islands and Milford Sound. She also loves family road trips to destinations such as the Black Hills, Yellowstone and the Colorado Rockies.
+Read More
- Read Less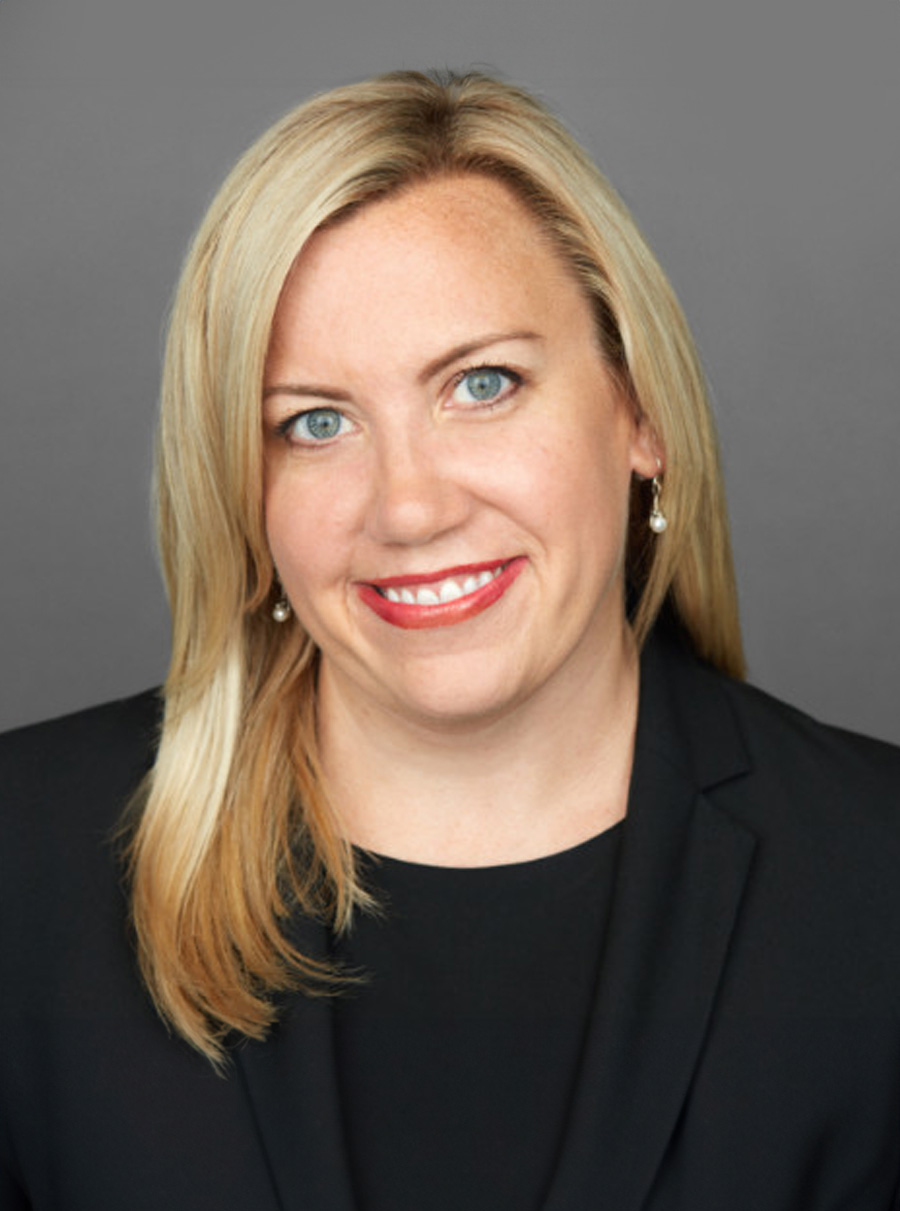 Samantha Jones

Senior Vice President, Hotel Programs
Sam leads the strategy for the TRAVELSAVERS Preferred Hotel Program and is responsible for advisor outreach and supplier relationships, including accommodation and content providers.
Sam joined TRAVELSAVERS in January 2019, after leading North American Agency sales for Carlson Wagonlit Travel's hotel distribution division, RoomIt by CWT. Prior to this, she led the TMC/Consortia strategy for Radisson Hotel Group for nine years, and held previous roles within IHG and Millennium Hotels and Resorts.
A native New Yorker, she is now a Midwest transplant, based in Chicago.
Sam is a self-professed hotel expert. A city girl at heart, some of her urban bests are London, Paris and Rome. Her favorite travels have been to the Amalfi Coast; Costa Rica; Koh Samui, Thailand; and her family's annual vacation to Martha's Vineyard. There is nothing better than immersing yourself in the local culture and experiencing the people, food and customs.
+ Read More
- Read Less
Joe Winheim
Senior Vice President, travel tix
With over 20 years' experience building and leading customer service, operations and purchasing teams, Joe leads travel tix as Senior Vice President. He oversees the day-to-day management of travel tix and builds and maintains relationships with the world's leading airlines for both travel tix and TRAVELSAVERS. Joe is also responsible for directing American Marketing Group's agency management systems.  
A beer and scotch enthusiast as well as intrepid traveler, he loves experiencing the world, literally drinking in new cultures. Joe's favorite destinations for beer include Amsterdam, Bruges and Munich, and his preferred scotch is The Dalmore, with a proud heritage of almost 200 years in Scotland.  
+ Read More
- Read Less